Products from Just Pure GmbH
No results were found for the filter!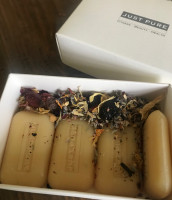 GUEST SOAP
The small and handy 20 gr guest soaps made of clean vegetable oils and pure lemon grass oil Ideal for the guest toilet. Suitable also al travel size or as sample or even as small give away. Our soaps are carefully manufactured in Germany...
Content
20 Gramm
(€0.10 * / 1 Gramm)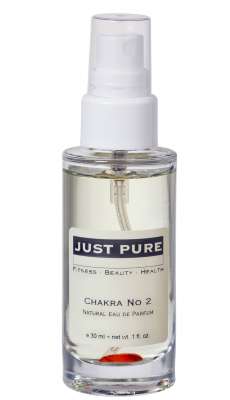 CHAKRA NO.2 WITH HEALING STONE CARNEOL
Eau de Parfum with carneol to harmonize the sakral chakra with a herb and fruity fragrance. Full active sakral chakra brightens orange Directions: Splash towards your skaral chakra (direct under the belly button) any time you feel tired...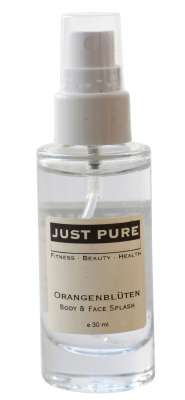 ORANGE BLOSSOM (NEROLI) FACE & BODY SPLASH
The refreshing flavour in a comfortable fingertip dispender to go, for dry ski Natural bloom water (Hydrolat) from controlled biological cultivation as refresher for body and face or as facial tonic, alternatively to regular tonic....