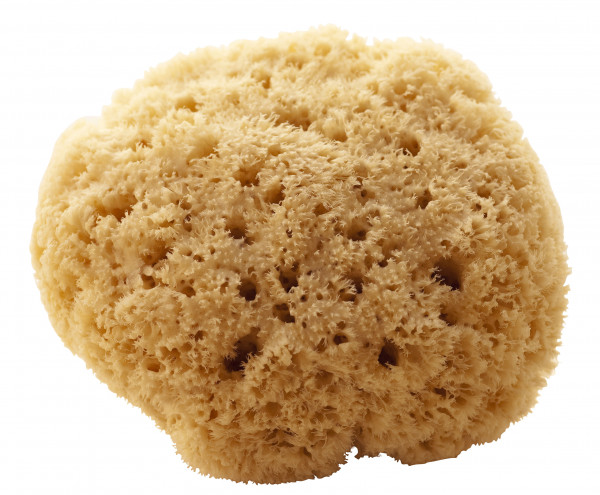 Nature sponge for a cosy shower and bathing experience Already in ancient times nature...
more
Product information "NATURAL SPONG FOR BATH 6 SHOWER"
Nature sponge for a cosy shower and bathing experience
Already in ancient times nature sponges played their role as important tool to well being and cleaning ritual for body and face. They are robust and when used the right way very durable.
Due to the natural fibers skin is peeled gently whilst every single wash. The sponge removes dead skin cells and stimulates the blood circulation. They are hypoallergenic and suitable for all skin types , even for the sensitive facial parts.
Nature sponges can be harvested only where the sea is not polluted and water is clean, where nature and ecology are in balance and regulate naturally the eternal circularity of growth and parish, multiplication and harvest. Skilled divers - a tradition passed on over centuries within families - harvest the sponges from up to 100 meters from the sea ground of the Mediterranean Sea, After that, they get washed with sea water and cleand manually.
Sponge divers are allowed to harvet only 7 different types of sponges, as defined by law, how many and where to harvest them. The sponges are cut by the rooth so that a new growth is enhanced and granted. Our sponges come from the meditarranean and from very deep down the sea: divers go down to 30 meters.
Caring Advice: before use, sponge should fully absorb water. They will turn very soft and double their size compared to when they are dry. Let dry fully after use until sponge is hard and small again. To clean the sponge its sufficient to place it into salted water for a couple of hours.
| | |
| --- | --- |
| Moon: | For any Moon Phase (daily care) |
Related links to "NATURAL SPONG FOR BATH 6 SHOWER"
Read, write and discuss reviews...
more
Customer evaluation for "NATURAL SPONG FOR BATH 6 SHOWER"
Write an evaluation
Evaluations will be activated after verification.